Providing hands-on technical training and a network of support for
---
HVAC Technicians
Electricians
Plumbers
Appliance Technicians
Facilities Management Technicians
Of Trades Jobs Unfilled in Hampton Roads
2020-2026
---
The Virginia Department of Labor Industries predicts the average unfilled demand for skilled tradesmen in Hampton Roads to be 35-40% from 2020 through 2026. We will soon find a significant shortage of qualified technicians.
Adult Education
Certifications
---

Certificate Courses
These 1-2 day courses are designed to provide the foundational knowledge and training students need to prepare for their certification tests.

Certification Testing
We provide exam proctoring services for industry-recognized certification tests.
Take it With You
Fully Accredited Virginia Trade School
---
Virginia Technical Academy was founded on the principle that every community needs a skilled and well-educated workforce. Our goal is to provide an environment that will exceed the educational requirements and needs of both future tradespeople and their employers. We are dedicated to keeping our trades strong through education, validation, and professional networking. We offer fully accredited courses in:
---
---
Credit hours earned through our Apprenticeship Program may be transferred to a four-year college to count toward an associates or bachelors degree.
---
---
---
---
The Very Real Demand for Trade Workers
One of the many benefits of trade school is that there is a real demand for trade workers, which can pave the way to a solid financial future.
---
---
---
For qualified candidates
---
---
---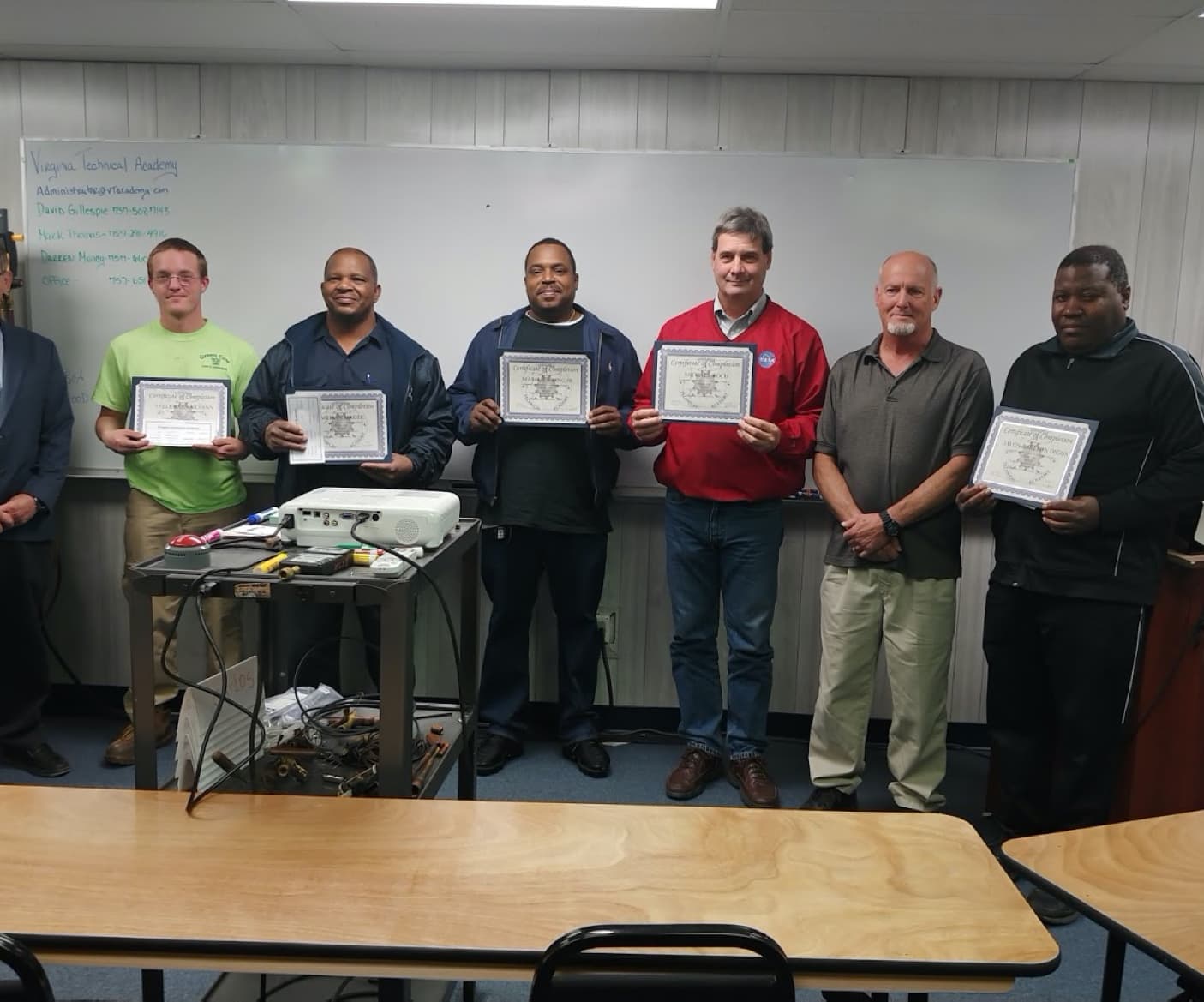 ---

---
Get Started Today
Take control of your future by taking the first step towards your career in the skilled trades.
---
---

---
Request More Information
Have questions? Contact us today to speak to a representative of Virginia Technical Academy.
---