---
ISCET
is the International Society of Certified Electronics Technicians. ISCET has helped train, prepare, and test technicians in the electronics and appliance service industry for over thirty years. We proctor ISCET certification exams at Virginia Technical Academy.
---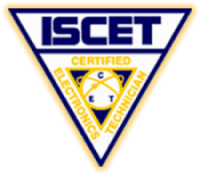 ---

---
Get Started Today
Take control of your future by taking the first step towards your career in the skilled trades.
---
---

---
Request More Information
Have questions? Contact us today to speak to a representative of Virginia Technical Academy.
---