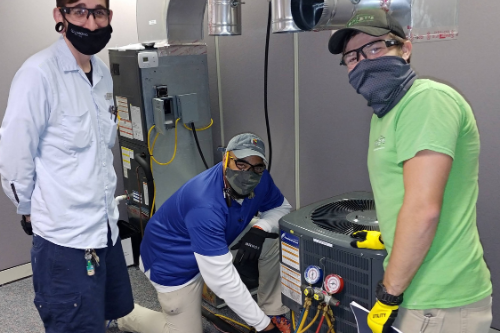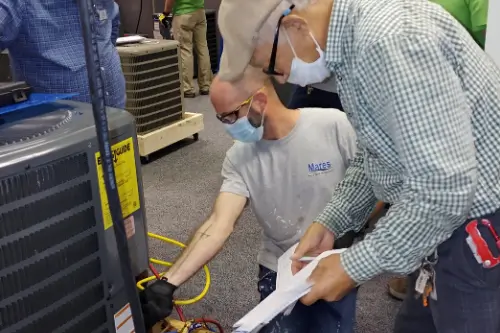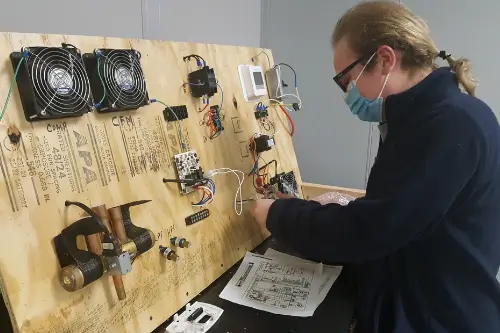 HV-202 Electrical controls 101


HV-HC-304 Hydrocarbon Refrigerant w/ Lokrings

HV-LR-303 Lokring Technology

HV-2101 HVAC/R Basics and Brazing

HV-2102 HVAC/R System Components

HV-2103 HVAC/R Troubleshooting

HV-2104 HVAC/R Building Integration
---
I have been in the HVAC field for 18 years and have had an opportunity to gain more knowledge in HVAC. I took this class because the Virginia Technical Academy has shown from Day 1 the professionalism of HVAC. My instructor Mike is providing excellent instructions on learning all phases of HVAC. Virginia Technical Academy has been hands on with me throughout the process of registering and paperwork, thank you.
---

---
Get Started Today
Take control of your future by taking the first step towards your career in the skilled trades.
---
---

---
Request More Information
Have questions? Contact us today to speak to a representative of Virginia Technical Academy.
---