---
EL-100 Electrician Apprenticeship
---
Requires 144 hours of coursework and 2,000 hours of work/experience per year, for four years.
---
Prerequisite

The Core Curriculum course is a prerequisite for the Electrical Apprenticeship Program.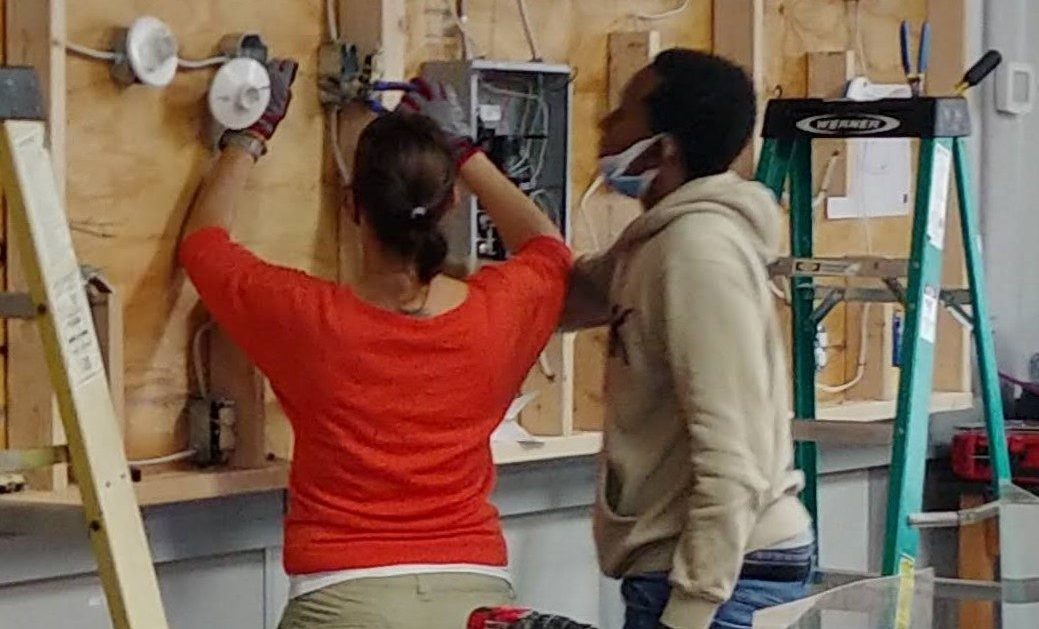 ---
Our Electrical apprenticeship program is a comprehensive, accredited apprenticeship course for educational hours to supplement on-the-job training.  This program prepares the individual to apply technical knowledge and skills to install, operate, maintain, and repair electric apparatus and systems such as residential, commercial, and industrial electric-power wiring; and DC and AC motors, controls, and electrical distribution panels. Includes instruction in the principles of electronics and electrical systems, wiring, power transmission, safety, industrial and household appliances, job estimation, electrical testing and inspection, and applicable codes and standards.  This course includes four levels.
What do electricians do and how much do they make?
---

---
Get Started Today
Take control of your future by taking the first step towards your career in the skilled trades.
---
---

---
Request More Information
Have questions? Contact us today to speak to a representative of Virginia Technical Academy.
---