---
Facilities Maintenance Apprenticeship Course
---
Our Facilities Maintenance Apprenticeship includes 2 Levels, combining classroom learning with hands-on application.
---
Prerequisite

The Core Curriculum course (80 hours) is a prerequisite for the Facilities Maintenance Apprenticeship Program.
View Course Information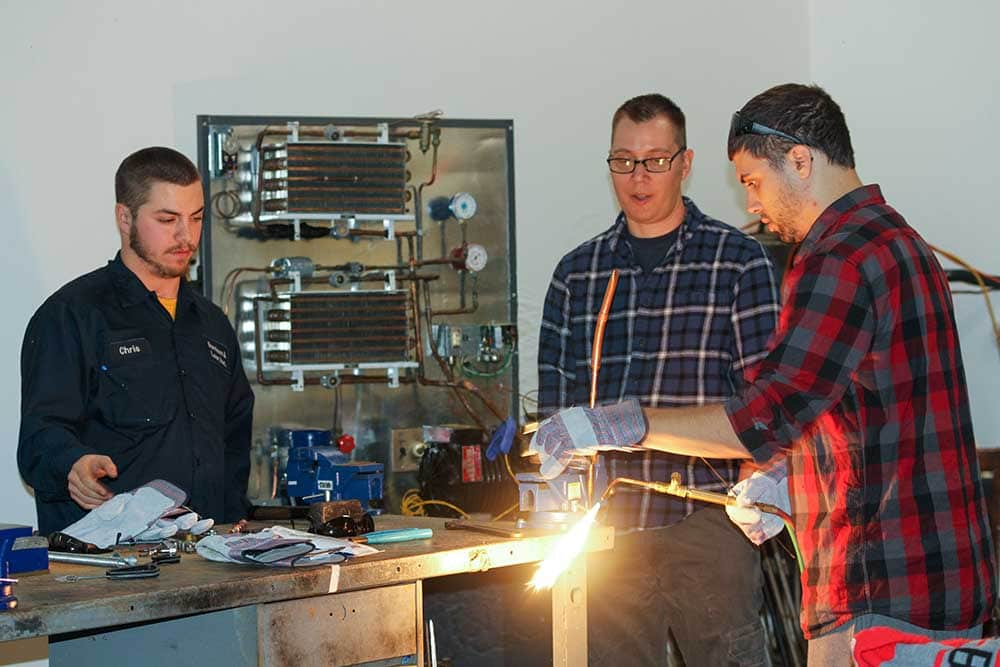 I am so happy to be in this program. It is a God send. Everyone is so professional and positive, from the office staff to the instructors. I look forward to attending class every day. I know all good things must come to an end, graduation day will be the end of my journey here at VTA. I will miss the regular routine of coming to class because it's been really great! I am looking forward to getting a new start in a great profession with great pay.
---

---
Get Started Today
Take control of your future by taking the first step towards your career in the skilled trades.
---
---

---
Request More Information
Have questions? Contact us today to speak to a representative of Virginia Technical Academy.
---