---
PL-100 Plumbing Career Track
---
Department of Labor industry (DOLI) has approved VTA's PLUMBING facility and course programs for Related Training Instruction (RTI). Our Plumbing Career Track Programs are 180 Hours Of classroom and lab learning Coursework.
---
Prerequisite

The Core Curriculum course is a prerequisite for the Plumbing Career Track Program.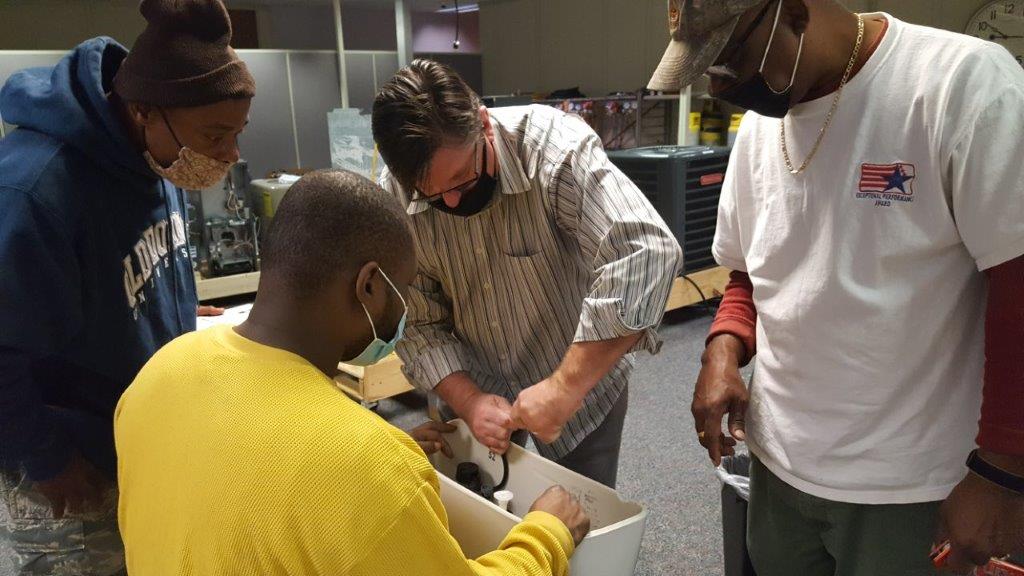 ---
Our Plumbing Career Track Program is a comprehensive, accredited course for educational hours to supplement on-the-job training.  This program prepares the individual to apply technical knowledge and skills to install, operate, maintain, and repair plumbing fixtures, fittings, piping, water supply systems, venting, fuel gas systems, storm and waste systems.  Includes principles of electricity and electrical safety, applied mathematics including calculating system requirements, demand, lengths and pressure drops.  This course includes four levels.
What do plumbers do and how much do they make?
---

---
Get Started Today
Take control of your future by taking the first step towards your career in the skilled trades.
---
---

---
Request More Information
Have questions? Contact us today to speak to a representative of Virginia Technical Academy.
---