---
Financial Aid for Trade School
Start Your Apprenticeship Program for just $500!
Through Virginia Technical Academy's Economic Recovery Program for 2020
---
To meet the growing need for skilled tradespeople in Virginia and continue to make classes attainable in the current economic times, VTA is offering special pricing on our fully-accredited apprenticeship programs through the end of the year. Apply today and you can start your apprenticeship training online for just $500.
---
---
Virginia Technical Academy offers a variety of payment options to meet the financial needs of our students. Financing options include both state and government options as well as financing directly with Virginia Technical Academy. Financial aid is also available for those who qualify. Although we accept applicants without a G.E.D. or a High School Diploma, only those who are able to provide a High School Diploma or GED are eligible to receive financial aid. Contact us today to speak with an Academy representative about which financing option may be best for your specific situation.
---
---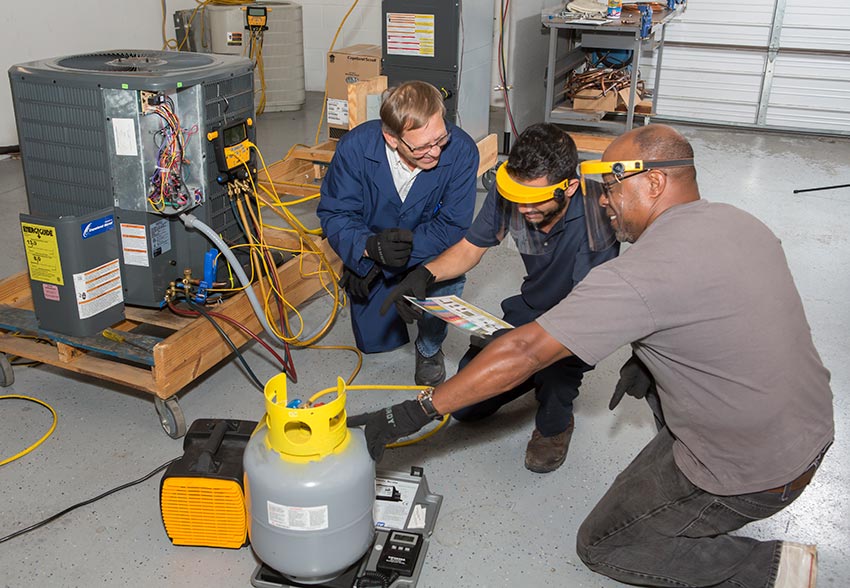 ---
Financial Aid Through
Virginia Career Works
---
Students at Virginia Technical Academy may apply for assistance through the Workforce Innovation & Opportunity Act (WIOA) Program offered by Virginia Career Works.

---
How to Apply for WIOA Aid
How to Upload Your Resume
---
Note: To apply for financial aid for trade school through the WIOA Program, you must apply at the Virginia Career Works (VCW) location where you live. The directions above are for students who live on the Peninsula. If you live on the Southside, please click the button below to view a list of Southside VCW locations.
---
View Southside VCW Locations
---
---
---
Work Ethic Scholarship Program
---
Mike Rowe Works Foundation
offers a Work Ethic Scholarship for which VTA students are eligible to apply. The 2020 application deadline has been extended to April 30, 2020. Learn more and apply by clicking the button below.
---
Apply for the Scholarship
---
Accepted Methods of Payment
---
Virginia Technical Academy accepts all major credit cards, cash, and personal checks as forms of payment.
---
---

---
Get Started Today
Take control of your future by taking the first step towards your career in the skilled trades.
---
---

---
Request More Information
Have questions? Contact us today to speak to a representative of Virginia Technical Academy.
---